Overseas sales network
---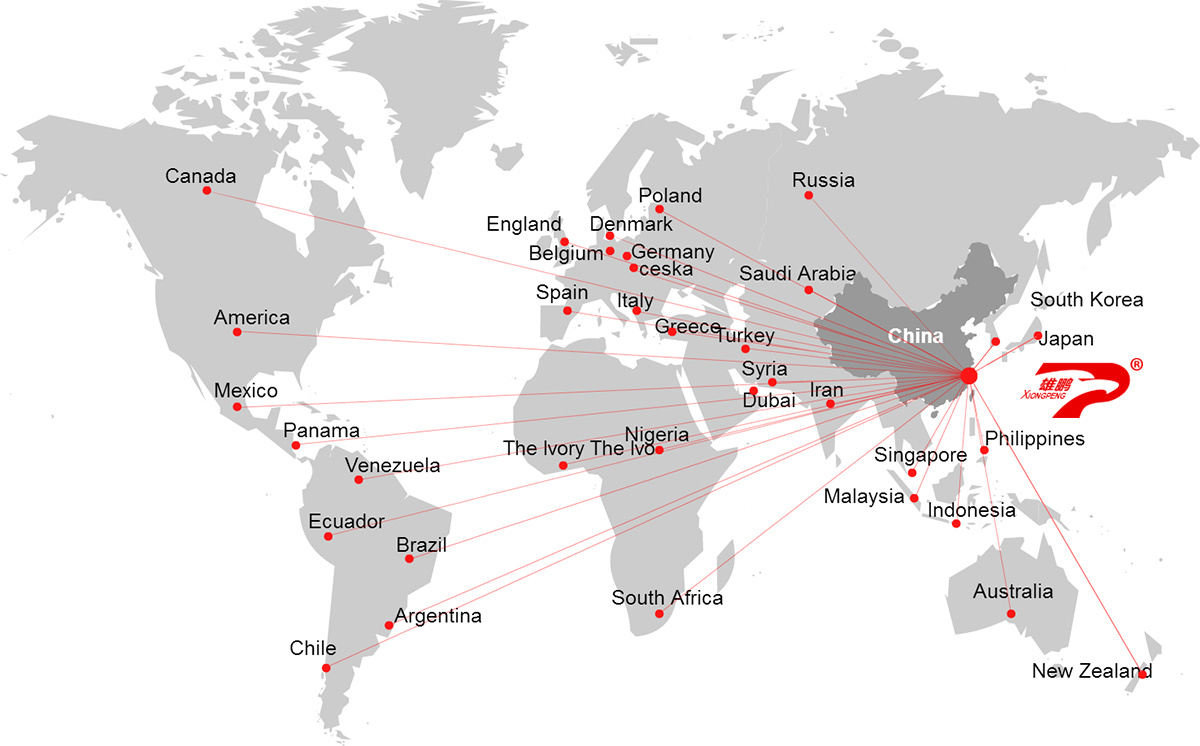 Since its establishment, the company has exported products to over 80 countries and regions in Europe, America, Asia, Africa and Australia, and enjoyed high reputation and position in the international market. Since the products entered the domestic market in 2008, they have matched many famous main engine units, such as Cummins Engine Co., Ltd., DYNAPAC pavement machinery Co., Ltd., VOLVO Construction Machinery Co., Ltd., Atlas Mining Machinery Co., Ltd., Changsha ZOOMLION Heavy Industry Science & Technology Development Co., Ltd., winning strong market response, making the company see broad prospect and hope and highlighting strong competitive advantage of Xiongpeng brand-European and American technology, international quality. Xiongpeng products have been approved by many host engine units and customers since they entered the domestic market.
Zhejiang Xiongpeng Machinery Co.,Ltd.
Zhejiang Xiongpeng Machinery Co.,Ltd. specializes in research and development, production and sales of international standard hydraulic fluid fittings.
CONTACT US
Address: No. 5 Xinyi Road, Xuanmen Phase III, Kamen Street, Yuhuan City, Zhejiang Province
Postal code: 317602
Contact person: Minister Liu
Contact information: 15868698138
Email: liuzx@xpjx.com
Website: www.xpjx.com

Mobile website
Mobile

Mobile browsing

Looking forward to serving you